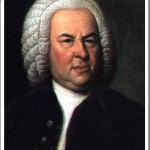 It's not easy to assemble a group of professional musicians, rehearse, and perform a complex musical work like Bach's "Christmas Oratorio," and it's even harder to do it during the holiday season, but that's precisely what Edward Houser managed on Sunday, December 11. The concert, held appropriately enough in the supple acoustics of the Zion German Evangelical Lutheran Church on Henry Street, was a splendid neighborhood treat.
The chamber chorus and orchestra (17 singers, 20 instruments) produced a rich, full sound. Mechanical issues made the ensemble a little shaky at first, but as the performers relaxed the ensemble grew stronger. The lovely chorale "Ehre sei dir, Gott, gesungen" best illustrated the group's ability to display the technical intricacies of the music. Arias went to different singers; the variety of soloists meant a variety of sounds and styles, and each was interesting. Several soloists, in particular the bass James Ioelu and the mezzo-soprano Raehann Bryce-Davis, were outstanding. Among the musicians, Peter Velikonja, the first oboeist, James Grasek, violin, and Paul Dwyer, cello and continuo were stalwarts.
Edward Houser has promised to make Bach in the Heights a regular event. Sign up for the mailing list at bachintheheights@yahoo.com, or follow Bach in the Heights on Facebook and Twitter (@BachinBrooklyn) for more information.