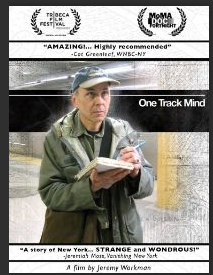 Subway aficionado and artist Philip Ashforth Coppola and director Jeremy Workman will screen the documentary "One Track Mind" (2005) about Coppola's work cataloging and archiving every station in the NYC system. After the screening they'll talk about "preservation, documentation and the artistic idiosyncrasies" of New York City. Mr. Coppola's original drawings and station renderings will be on view as well. Tickets are $10/free for Museum members.
The Transit Museum is located at Boerum Place and Schermerhorn Street in Brooklyn Heights.
The screening starts at 6:30 pm; doors open at 6 pm. Tickets available here.