U.S. NEWS MEDIA:  Ebola!
HODOR:  Hodor!
U.S. NEWS MEDIA:  Ebola!
HODOR:  Hodor!
U.S. NEWS MEDIA:  Ebola!
U.S. NEWS MEDIA:  Ebola!
HODOR:  Hodor!
U.S. NEWS MEDIA:  Ebola!
HODOR:  Hodor!
U.S. NEWS MEDIA:  Ebola!
HODOR:  Hodor!
U.S. NEWS MEDIA:  Ebola!
HODOR:  Hodor!
U.S. NEWS MEDIA:  Ebola!
HODOR:  Hodor!
TIMMY:  Scott Walker and Sunn O)))!
NEXT.  My Breakfast With Billy
.  Only it wasn't a breakfast; I am presuming I have some readers (STOP RIGHT THERE, TIMBAUD, THAT'S YOUR FIRST MISTAKE) who will understand the Blasie/Kaufman reference (mistake number two; not every one of your readers has the precise mixture of sophomoric and obscure that all your friends at the Weinstein Dorm had).  In any event, a week ago tonight I was fortunate enough to have the opportunity to do an on-stage interview with Billy Idol, as part of his keynote appearance/performance at the CBGB Festival.  I would be wholly remiss if I didn't mention how grateful I was for this gig, and what a pleasure it was dealing with Billy Idol.  Billy is smart and down to earth and has the deep heart of a music fan; I remember being impressed by his intelligence and depth when I had an Indian meal with him thirty years ago, and last week's interaction with Billy only underlined this.  I met with Billy for a little while a few hours before the interview; I explained to him that this would give me an opportunity to totally geek out, i.e. talk about all the wonderful ephemera of his career that might be a little too obscure for the public event later than evening.  We talked a great deal about
Valley of the Dolls
, the extraordinary second Generation X album that I frequently shout the praises of;
Valley of the Dolls
was a successful attempt to apply the depth, grace, and skill of classic British rock to the punk model, resulting in a deeply personal, musically diverse album that recalls the song-stories of Mott the Hoople or David Bowie and the charging but challenging music of the Move (and even Bad Company), but with a spray of punk's brittle aggression and energy. 
Valley of the Dolls
is one of the true overlooked classics of the punk era, and Billy explained that it's failure to reach both fans and critics contributed to the end of the first Generation X line-up.  Download
Valley of the Dolls
, it is a deeply rewarding album.
Now, during the "public" interview in the evening, Billy did drop one very significant piece of news:  he stated he would be very willing and happy to reunite Generation X.  Unlike most well known – and even lesser known – first-gen punk bands, Generation X has never reunited, except for a single concert in London in 1993.
Billy, by the way, is promoting an extraordinary and totally compelling new autobiography called
Dancing With Myself,
and a solid new album,
Kings and Queens of the Underground
.  The book is a must for anyone interested in the evolution of a troubled suburban soul into a troubled rock'n'roll star, and it provides extraordinary background on the emergence of punk rock in the U.K. in 1976.
Speaking of "overlooked classics of the punk era, " since I opened the door by mentioning Generation X's Valley of the Dolls, I am going to take a second to briefly plug some other overlooked treasures from that era (the years when punk rock's adamancy and arrogance was sluicing into the open-spaces and emotional investigations of post-punk). It's not quite fair to call these works "lost" classics, because thanks to the utter ubiquity of the interstream, there are truly very few "lost" albums these days.  Let's just say these deserve more attention.  As long as we're mentioning Generation X, you have to mention Empire; this was the moody yet driving band formed by Generation X's Bob Andrews and Mark Laff.  Their lone album, Expensive Sound, is full of great spaces and power, marrying darkness and cave-echoey punk and pop, at times reminding one of the Go Betweens if the Go Betweens had listened to a lot of Joy Division.
Another overlooked classic:  The Gospel According to The Meninblack, the fifth album by the Stranglers, released in 1981.  Meninblack is a riveting, unique, and surprisingly cohesive concept album that utilizes all sorts of blips, clicking, charging bass, scraps of extreme melody, and almost Resident-esque synth treatments to tell the story of a secret and powerful alien presence on earth (in fact, the story is so similar to the later Men In Black blockbuster films that I have often wondered why the Stranglers didn't sue; they probably would have won).  I don't rant and rave enough about the extraordinary Stranglers; their line of albums from 1978 to 1981 (their masterpiece Black and White in 1978, The Raven in 1979, and Meninblack) is a remarkable three-album streak, and showcases an incredible prog-punk band who should have gotten far, far more attention in the states.

And speaking of the Stranglers, any recap of late '70s over-looked treasures is absolutely incomplete without Euroman Cometh, the 1979 solo album from Stranglers' bassist J.J. Burnel.  Like Scott Walker or Neu!, I'm not sure that the genre that pertains to this album has been invented yet, and every lover of the odder and more minimal side of post-punk must have this album in their collections.  An absolutely original piece of work that still sounds striking 35 years later, Euroman Cometh is an exceptional and very distinct bass and drum-machine workout that owes serious debts to krautrock and Suicide (via Serge Gainsbourg and Jacque Dutronc) with a serious dose of European political lecturing/hectoring.  I'll be honest, it is such a deeply original album that I have difficulty finding any relevant comparisons:  Imagine Holger Cuzkay trying to do Giorgio Moroder with the cheapest possible drum machine.  Yeah…I think that's about right.

Finally,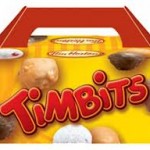 Tim was thinking about Timbits, for no particular reason other than I was reflecting on my great old friend Steve Waxman, a famous Canadian, and I asked myself this:  We think of the Timbit (and other confections like it) as "donut holes," and to a certain degree they are marketed to conform to this notion; yet a donut without a hole isn't properly a donut, is it?  So, something extracted – even by implication – from said "hole-less" faux-donut couldn't actually be donut holes, can they?  I mean, I suppose there are Jelly Donuts, which indeed are generally sans holes, but if you tried to extract a hole from the center of a Jelly Donut, you would come out with a formless mass of sticky goo which would certainly violate any common sense idea of an object that could be offered for sale.  So let's eliminate the idea that these "donut holes" could be removed from a Jelly Donut, that's just not plausible.  In other words, the word (or concept) "donut holes" implies something that has been removed from something, but if the object had enough space in the center to have a Timbit-sized object removed, then it wasn't a donut in the first, place, therefore the object removed from it (even purely ceremonially) can't be a donut hole.  This is like one of Nagarjuna's double negations, you see.  How can something be evidence of the absence of something that did not in fact exist in the first place?