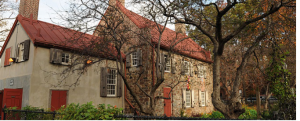 Light and Sound Concerts presents two Spring 2012 concerts at the Old Stone House.  Join us for two evenings of wonderful chamber music in an intimate atmosphere.
Friday, March 16 @ 8 pm
Saturday, March 17 @ 8 pm
Featuring
Julieanne Klopic-Violin
Lawrence Zoernig-Cello
Joshua Pierce-Piano
Program: W.A Mozart Sonata #1 (kv 301) in G major for Violin and Piano-
(Mannheim 1778)
Chopin Etude #6 op 10 and #7 op 25 for Cello and Piano-
arranged by Alexandra Glazinov
W.A Mozart Sonata #2 (kv 302) in Eb Major for Violin and Piano-
(Mannheim 1778)
Schubert Trio in Bb (Opus 99) for Violin, Cello and Piano
Reception to follow.
Tickets:  $20 at the door or in advance at Brown Paper Tickets
Friday, March 23 @ 8 pm
Sunday, March 25 @ 4 pm
The Sounds of Spring: A Concert Series
Featuring
Pianist Eleonor Bindman and Violinist Robert Chausow
The musicians will be performing Beethoven's Sonata #5 for Violin
and Piano in F Major, Op. 24, "Spring" and more!
Reception to follow.
Tickets:  $20/$10 Students & Seniors. Tickets available in advance at Brown Paper Tickets