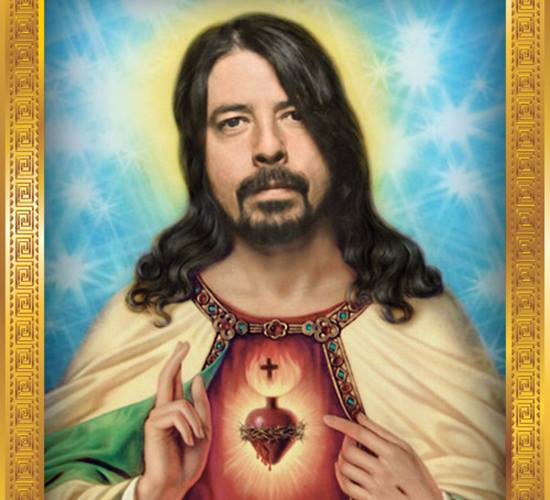 'Twas the night before Christmas, when all through the hall
Not a creature was stirring, except for Dave Grohl.
Others may be dreaming of Santa and his sleigh,
But for the Concierge of Rock, 'twas another busy day.
As children were nestled all snug in their beds,
Visions of interviews danced in Dave's head:
Some director wanted to ask him about BTO
He didn't know much, but it would be on HBO!
A TV host wanted Dave's thoughts about Kanye
(His answer would be broadcast on Sabado Gigante).
Before Dave could even consider what was to be said
Jeff Lynne called up, he needed some cred.
Could Dave show up in the studio at nine?
They were cutting an all-star version of "Telephone Line."
Then Brad Paisley texted, just as it started to snow
Would Dave be able to back him at an awards show?
Then Nickelodeon called, would he help salute Starsky & Hutch?
Of course! When it came to TV, there was no such thing as too much!
Then suddenly came a knock at the door
It was Mission of Burma, to discuss a reunion tour.
They already had a drummer, but that wouldn't get in the way
Dave could sing back-ups and play djembe.
Then the phone rang with a terrible clatter
Dave sprang from his chair to see what was the matter.
The voice on the receiver said something crass
Jann Wenner needed Dave to come help wipe his ass.
Jann barked "Get here soon! I need to go badly!"
It was one of the services the Concierge provided gladly.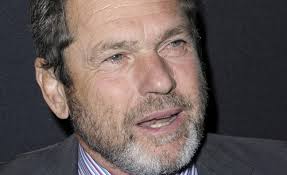 Quickly, Dave summoned his 'copter via his phone
So he could attend to the hygiene of his master at Rolling Stone.
More rapid than eagles the whirlybird came,
Then Dave whistled, and shouted, and called them by name:
"Now, Taylor! Now, Pat Smear! And Nate and Chris, too!
We need to assist ol' Jann with a poo!
To the top of the porch! With all due speed!
He said he'd put me on the cover anytime I need!"
So high over the housetops the Foo Fighters flew
With a trunk full of Charmin, and some sani-wipes, too—
On the way they stopped briefly to see Stevie Nicks
For a ballad she was writing, Dave had promised some licks.
Oh, they also had to drop by the house of Bob Mould
Dave had to pay him for all the Husker Du songs he stole.
As leaves before a hurricane did they fly,
And before long they had arrived at Jann's penthouse in the sky.
Ol' Jann was dressed all in fur, from his head to his foot,
And his clothes were all tarnished with ashes and soot;
"Sorry for the mess, Dave Fricke and I had a fight,
Let's get going boys, I don't have all night!
"Now, I'll sit and do my business, then I'll bend over the tub,
And then Mister Dave can give me a rub.
Be gentle and soft, and as thorough as you can,
Because, you must remember, I can always find another band.
Why, just one rough scratch, and you'll be back where you started
And I'll hand the TP to my ol' pal Chris Martin.
Oh and Dave, please don't forget how you got here
Future Islands are simply dying to clean up my rear."
Dave reassured his master with an eager grin,
And spoke these words while wagging his tiny chin:
"I'll polish, I'll dab, I'll powder you, too,
Please don't desert your most loyal Foo.
Oh, sadly, it's true, all your warnings and stories
If poor Kurt hadn't died, I'd just be Tico Torres.
Last week I had a nightmare, I awoke with a start,
And realized I wasn't half as talented as Grant Hart.
So that's why I keep wiping, and working 'til I fall over
I don't know the meaning of over-exposure."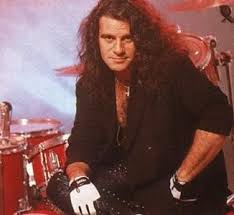 Jann was chubby and plump, jolly and full of sass,
And laughed when he saw Dave wiping his ass.
"You've done well tonight, and don't mind the stench
Now hurry along, you just got a call from Benmont Tench.
He's working on a track with G.E. Smith and Liz Phair
It's not very good, but cameras will be there."
With a wink of his eye, Jann rose from his throne
And beckoned Taylor and Pat to quickly go home.
Of course Dave had to stay, even as it neared 12 O'clock
A call had just come in from 30 Rock.
Dave shouted after his friends, as they sped into the night
"Happy Christmas to all, Fallon needs me for a cameo tonight!"